Staff
Josh Gensler Steinberg, our Administrative Director, has been a member of Tremont Street for 5 years and came on board as our administrator two years ago. Josh earned a BA in religion and Judaic studies from Dickinson College, a Master of Jewish education from Hebrew College, and a certificate of advanced Jewish studies from the Pardes Institute of Jewish Studies in Jerusalem. Prior to joining the staff of Tremont Street, he taught fifth grade as well as experiential Jewish learning at the Cohen Hillel Academy, and currently also serves as a teacher and tutor at Temple Israel of Boston. Josh lives in Somerville with his wife, Rabbi Marcie Kamerow.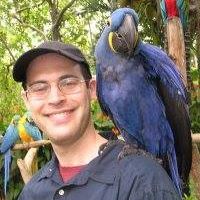 Rabbi David Roth serves as the Rabbinic Educator at the Tremont Street Shul, where he leads a twice-monthly Talmud class following our Hashkama (Orthodox) Minyan, a weekly Hebrew class, and other study opportunities; all are open to everyone. David is a Hoosier by birth and education, having studied at Indiana University. He studied Torah in Israel for several years, in particular at Pardes, and was ordained in Jerusalem in 2008. David enjoys teaching every genre of Torah to teens, adults, and rabbinical students. In addition to studying, teaching, and discussing Torah, David enjoys live music (all the way from the Grateful Dead to Jenny Dee and the Deelinquents) and playing pool. David also serves as halakhic advisor to Minyan Tehillah and as rabbinic advisor to the local eruv. He and his wife, Jessi Abrahams, live in Cambridge.
David Bernat, our High Holiday Planning Director, is known to many of us during his recent tenure as Synagogue Council's Executive Director and as Bible instructor for TBS's 2018-19 Meah cycle. David has a PhD in Biblical Interpretation from Brandeis, has published in the areas of Jewish ritual, and violence in Jewish text and tradition, and has taught at Wellesley College, Hebrew College, and UMass Amherst. He has also served as Jewish Chaplain to Wellesley, Babson, and Olin, and has held numerous volunteer and board positions with institutions such Solomon Schechter Day School, The Jewish Labor Committee, and CJP. David can be reached at highholidays@tremontstreetshul.org
Fri, April 16 2021
4 Iyyar 5781
Join our mailing list:
___________________________________
Today's Sefirah Count Is 19
היום תשעה עשר יום שהם שני שבועות וחמשה ימים לעמר
Today's Calendar
---
Tomorrow's Calendar
---
Upcoming Programs & Events
---
Pesach Sheni
More events in Jewish Camberville.
Zmanim -Jewish Prayer Times
Alot Hashachar
4:33am
Earliest Tallit
5:09am
Netz (Sunrise)
6:02am
Latest Shema
9:23am
Zman Tefillah
10:31am
Chatzot (Midday)
12:45pm
Mincha Gedola
1:18pm
Mincha Ketana
4:39pm
Plag HaMincha
6:03pm
Candle Lighting
7:09pm
Shkiah (Sunset)
7:27pm
Tzeit Hakochavim
8:11pm
More >>
Fri, April 16 2021 4 Iyyar 5781