TBS High Holiday schedule 5782/2021
Click here for the full schedule of services & events. Chag sameach!
!לשנה טובה ומתוקה
Wishing you and yours a shana tovah umetukah ~ a good and sweet New Year!
Sukkot Season Events & Information
Friends,

Please note that we are continuing to be in conversation with public health experts. We appreciate your flexibility in advance as we respond together to any changes in COVID-19 guidance. See Current COVID Policies, below.

With that, here is what's coming up for Sukkot!
In addition to the events listed below, the Tremont Street Shul sukkah will be open most weeknights after 5:45 p.m. and on the weekend, so you can bring your own meals and eat there. Schedule available here.

1. Alef-Bet Pizza in the Hut
Monday 9/20 at 12:30pm
Tremont Street Shul courtyard
The Alef-Bet children will be making decorations for the Tremont Street Shul Sukkah. Come and help your children hang their artwork, beginning at the 12:30 pm pickup time, and enjoy a pre-Sukkot social moment with other Alef-Bet families. We will have Pizza, beverages and everything ready for hanging art. Hosted by the Tremont Street Shul and Alef Bet Childcare.
RSVP to programs@tremontstreetshul.org
2. Erev Sukkot Potluck—dairy
Monday 9/20, 7pm
Join us for our annual dairy potluck meal in the Tremont Street Shul sukkah.
Bring a dairy/pareve dish to share, either from your kosher kitchen or prepackaged with a hechsher (kosher symbol). There is no fee, but we require registrations. Register here under the tab for Sukkot Potlucks. Capacity is limited this year and masks are required when not eating. It's a COVID thing.
3. Scotch and Sliders in the Sukkah
Thursday 9/23, 7pm
Join us for a fabulous Sukkot evening at the home of Josef Messer! You'll have an opportunity to try several new scotches and sliders. Click here for registration (required).
4. Shabbat Potluck—dairy
Friday 9/24, 7:30pm
Join us for our annual Shabbat Sukkot potluck in the Tremont Street Shul sukkah. Dinner follows Partnership services held indoors at TBS at 6:45 pm. Bring a dairy/pareve dish to share, either from your kosher kitchen or prepackaged with a hechsher (kosher symbol). There is no fee, but we require registrations. Capacity is limited. Register here, under the tab for Sukkot Potlucks.
5. Board Games in the Sukkah
Saturday, 9/25 at 5pm
Havdalah and board games, what could be better?! Bring your favorite games or come to learn some new ones. Masks are required.
6. Edible Sukkahs: Tasty and tiny
Sunday, 9/26, 10am – 11am, via ZOOM
Building a sukkah should always be a treat! We'll share a list of supplies to have on hand to make your very own delicious and miniature sukkah. Sweet or savory, the options are endless. Ages 0-120! Register here and see below for recommended supplies.
Walls
Graham cracker
wheat crackers
Glue or supports
Marshmallow Fluff,
Peanut butter,
Cream cheese,
Melted chocolate, or
Frosting/Royal icing,
Apples (can be cut to be a
base/support)
Skach

Pretzel rods (short or long),
Twizzlers,
Spearmint candy leaves,
Herbs (mint, rosemary, thyme,
chives)

Decoration
Skittles,
M and m,
Cookies,
Dried fruit,
Cereal
Candy corn
Building surface
Plate
Cutting board
Other tools
Knife
Spatula
piping bag
lego or toys that can pose in the
sukkah
7.New Member Sukkah Supper
Sunday, 9/26 6:30pm
We're so honored to have many new members join the TBS community this and every year. New members: please be our guests at a festive catered meal in the Shul sukkah. If you've joined in the last year you should receive an email before Sukkot begins. Please contact jmsmith [at] brandeis.edu if you haven't gotten one.
There is no fee for new members to attend, but we require registration as capacity is limited and we want to have plenty of food. And…COVID-19.
8. Erev Simchat Torah, Tuesday evening, 9/28
9. Tuesday Talmud
The TBS Talmud class will resume after Simchat Torah. Click here for dates.
Recorded High Holiday Services
Our 5782 indoor Yom Kippur services with Rabbi Harris were streamed live over the Internet. The services used our new Lev Shalom Machzor. Click here to hear and see the services, as recorded.
Wishing you and yours a healthy, happy and meaningful holiday season ~
!לשנה טובה תכתבו
Current COVID Policies
We will continue to primarily hold services outdoors. During services or other times that singing occurs, all are required to either wear a mask or maintain 6 foot distancing, as singing poses additional risk. When not singing, including when eating, we will ensure that there is an average of 9 sq ft per person so as to avoid crowding, but masks will not be required for vaccinated people outdoors when not singing.
We will continue holding services indoors in the case of inclement weather or multiple simultaneous minyans. For indoor services, all attendees who are eligible for vaccination must be vaccinated. We require respirator type masks (N95, KN95, FFP2, KF94), which are provided if you do not have. Children 5+ should wear respirator type masks fit for kids, which are provided if you do not have. Children 2-4 should wear whatever mask they will wear consistently and fits best and are welcome to use respirator masks at parent's discretion. Space will be set aside for those who wish to socially distance.
ABOUT THE TREMONT STREET SHUL
Temple Beth Shalom, also known as the Tremont Street Shul, is a warm, friendly, traditional synagogue located near the center of Cambridge, Massachusetts. We embrace people of all ages from a wide variety of backgrounds, and we welcome newcomers to feel at home in the shul. We support three styles of Jewish worship: egalitarian, partnership, and orthodox, as well as fostering many kinds of educational, social, and cultural experiences.
We host Minyan Tehillah, an independent prayer group, as well as the Alef-Bet Child Care (a preschool with day care hours!), and we are often engaged in collaborative Jewish programming. In addition to a robust worship and programming schedule, on the first Friday of each month (with rare exceptions; double-check the calendar), we host a semi-potluck dinner open to all! A special treat of the Tremont Street community is that our weekly Shabbat/Saturday morning services are followed by a kiddush lunch at which everyone is welcome. We look forward to seeing you, and please feel free to reach out if we can be helpful in any way.
Services at TBS
There are 3 varieties of services, occurring both in-person and online.
Shabbat/Yom-Tov Zoom services
Egalitarian services run via Zoom at 9:30am on Shabbat or Yom Tov. We begin with "Nishmat" (p. 445 of Koren/Sacks siddur) and continue with shacharit, a reading of the weekly Torah portion, and mussaf. Details, including Zoom link are here.
Daily Zoom Services
Occurring 7:30am Monday through Friday, and 8:30am on Sunday. Details, sign-ups, and Zoom links can be found here.
In-Person Shabbat services
Actually this flavor is actually two flavors: egalitarian or orthodox. These require an advance sign-up and adherence to guidelines.
Volunteer!
We need you! Please volunteer to read Torah portions or to lead services. The more people who volunteer, the more "TBS-like" these services will be. What are you waiting for? Sign up here.
Chesed Requests/Offers During Coronavirus (open to wider community
To get through this challenging time, we all need help and support in different ways. We have set up two survey links to (1) sign up as a chesed volunteer and/or (2) request support. If you are looking for anything from help with groceries or errands, to tech or social support, we hope you will let us know. Similarly, if you are looking for ways to get involved and help community members with any of these sorts of things, please volunteer.
Virtual Events
With the physical closure of the shul (see below), we are holding online morning services every weekday, including opportunities to say kaddish. We also are hosting some other virtual events that may interest you. They are on the shul calendar and we'll list them here. To make the calendar easier to navigate, we've removed the events that are cancelled because of the closure. Fear not, they'll be back!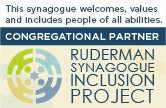 Sun, September 26 2021
20 Tishrei 5782
Join our mailing list:
___________________________________
Today's Calendar
---
Tomorrow's Calendar
---
Upcoming Programs & Events
---
Chol Hamoed Sukkot
More events in Jewish Camberville.
Zmanim -Jewish Prayer Times
Alot Hashachar
5:12am
Earliest Tallit
5:45am
Netz (Sunrise)
6:36am
Latest Shema
9:35am
Zman Tefillah
10:35am
Chatzot (Midday)
12:35pm
Mincha Gedola
1:05pm
Mincha Ketana
4:05pm
Plag HaMincha
5:20pm
Shkiah (Sunset)
6:35pm
Tzeit Hakochavim
7:17pm
More >>
Sun, September 26 2021 20 Tishrei 5782