WELCOME TO TREMONT STREET!
Virtual Shul Options During Coronavirus
At-Home Seder Options for Shul Members
Combined Jewish Philanthropies (CJP) is pleased to offer free seder plate kits (first come, first served) that people can pick up across the Greater Boston area. All boxes are kosher and include a seder plate, romaine leaves, herbs, horseradish, a shank bone, a roasted egg, salt water, charoset, a box of matzah, and grape juice.

This offer replaces Tremont Street Shul's initiative to provide free seder plates and matzah to our members.
Sign up at https://combinedjewishphilanthropies.wufoo.com/forms/zvqr27s1r5jsw4/

There will be a place in Cambridge/Somerville to pick up your order. Details on time and location are forthcoming. We are planning to offer home delivery as well.

We are also looking for volunteers who can help coordinate distribution of these items in the days before Pesach. We need drivers who will deliver to homes of people who can't pick up and also people to help coordinate the distribution to people who can pick up. Please sign up here to volunteer.

CJP will also be offering free or discounted seder meals for those in need. We expect more information on that tomorrow, so stay tuned!

We at Tremont Street Shul are working on adding haggadot to this opportunity as well.
Chesed Requests/Offers During Coronavirus (open to wider community
To get through this challenging time, we all need help and support in different ways. We have set up two survey links to (1) sign up as a chesed volunteer and/or (2) request support. If you are looking for anything from help with groceries or errands, to tech or social support, we hope you will let us know. Similarly, if you are looking for ways to get involved and help community members with any of these sorts of things, please volunteer.
VIRTUAL EVENTS
With the physical closure of the shul (see below), we are hosting some virtual events that may interest you. They are on the shul calendar and we'll list them here. To make the calendar easier to navigate, we've removed the events that are cancelled because of the closure. Fear not, they'll be back!
Monday Torah Discussion with Rabbi David Roth. Come join for a discussion of the weekly Torah portion (and/or the upcoming holiday) with David Roth. All are welcome. Please come say hello and join in! https://www.tremontstreetshul.org/event/mondayroth
Egalitarian morning services. The next three are Mar 30, Mar 31, and Apr 1 at 7:30am.
See https://tremontstreetshul.org/minyans for zoom links and signup info. Minyan Tehillah is hosting shacharit on Thu, Apr 2.
Tuesday talmud shiur with Rabbi Posner of the Boston Chabad House. Every Tuesday at 7:45pm. More info is here.
SHUL WILL BE CLOSED UNTIL FURTHER NOTICE
Friends,

Thank you so much to the many of you who have been reaching out regarding the evolving situation of how we as a community respond to COVID-19.

Out of an abundance of caution and in response to Governor Baker's state of emergency order, we will be suspending Shabbat and weekday services, classes and events until further notice. We will not be hosting a communal seder at the shul this year, but we are in the process of developing options for you to make seder at your own home. These decisions are not taken lightly. Stay tuned for more details as they come.

Infectious disease specialists and medical experts have indicated closing buildings where people gather is one of the most effective ways to limit the spread of coronavirus and the severe respiratory infection it causes, known as COVID-19. Synagogues, as centers for larger gatherings, must take the lead on social distancing. We have an important role to play to contain the spread of the illness, protect vulnerable populations, and ensure the best possible health outcomes for our members.

We have one goal: to slow the spread of the virus and to save lives.

We know this decision is challenging and that many of you look forward to both the davening and the communal aspect of shul. We invite you to help us think creatively as a community for how we can bring that support into new forms. Please reach out to Brian, the officers and/or Chesed committee with your recommendations.

As some of our many next steps, please know that we are continuing to assess our ability to hold services further into the future. We are also in active conversations with teachers of our Hebrew and Talmud classes about the ability to move those classes online going forward and working closely with Josh in the office to find appropriate ways to continue necessary shul business. At this time when the mitzvah of pikuach nefesh compels us to impose distance, we will use all technological means at our disposal to ensure that isolation does not mean being isolated from one another.

It is important to note that the changing circumstances around COVID-19 are challenging to us all. Please do not not be shy in reaching out to Brian, the officers and to your fellow members- our community is here for each other.

We will continue to be in touch on this evolving situation. Thank you again for all you do to make TBS the strong, warm, and caring community we know it to be.

Thank you,
Brian Eisenstein Leah Robins
President, Tremont Street Shul Vice-President, Tremont Street Shul
ABOUT THE TREMONT STREET SHUL
Temple Beth Shalom, also known as the Tremont Street Shul, is a warm, friendly, traditional synagogue located near the center of Cambridge, Massachusetts. We embrace people of all ages from a wide variety of backgrounds, and we welcome newcomers to feel at home in the shul. We support three styles of Jewish worship: egalitarian, partnership, and orthodox, as well as fostering many kinds of educational, social, and cultural experiences.
We host Minyan Tehillah, an independent prayer group, as well as the Alef-Bet Child Care (a preschool with day care hours!), and we are often engaged in collaborative Jewish programming. In addition to a robust worship and programming schedule, on the first Friday of each month (with rare exceptions; double-check the calendar), we host a semi-potluck dinner open to all! A special treat of the Tremont Street community is that our weekly Shabbat/Saturday morning services are followed by a kiddush lunch at which everyone is welcome. We look forward to seeing you, and please feel free to reach out if we can be helpful in any way.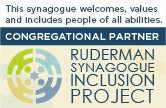 Sun, March 29 2020
4 Nisan 5780
Join our mailing list:
___________________________________
Tomorrow's Calendar
---
Upcoming Programs & Events
---
Shabbat HaGadol
_______________________
Zmanim -Jewish Prayer Times
Alot Hashachar
5:06am
Earliest Tallit
5:39am
Netz (Sunrise)
6:31am
Latest Shema
9:40am
Zman Tefillah
10:43am
Chatzot (Midday)
12:49pm
Mincha Gedola
1:21pm
Mincha Ketana
4:30pm
Plag HaMincha
5:49pm
Shkiah (Sunset)
7:08pm
Tzeit Hakochavim
7:50pm
More >>
Sun, March 29 2020 4 Nisan 5780