Board of Trustees
OFFICERS (2021-2022)
Honi Sa
nders, President, has had ties to Tremont Street since before he could read. He is an Alef-Bet graduate and Simchat Torah shoulder dancer. He has led or leyned at all of the minyans in the congregation. Honi really appreciates that we are unique in containing multiple practices in one community, as well as multi-generational relationships that are hard to build elsewhere. When he's not at shul, he is a neuroscience postdoc studying learning in rodents.

Leah Robins, First Vice President, is a fan of organizational development. At Tremont Street, she serves on both the Egalitarian Steering Committee and the Kiddush Committee. Outside of shul life, Leah is on the board of the JCRC, where she works on millennial engagement, service work, and the young adult volunteer program, ReachOut! Her daytime hours are spent across the river downtown, where she gets to make the world a better place as part of the Government Affairs Team at the Metropolitan Area Planning Council. She'd love to chat with you about your favorite recipes and ideas of where to explore next in New England.
Barbara Model, Second Vice President, is a long-time member of our congregational leadership who also chairs the Tremont Street Shul's Kiddush committee, serves as our in-house caterer, and also serves on our Building Committee.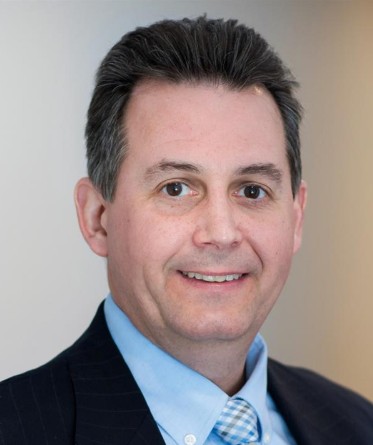 James Carolan, Treasurer has been a Tremont Street Shul member for nearly 25 years and has served on the board in various roles. Born in Texas and raised in Northern California, James came to Boston for graduate school and has now lived in Cambridge longer than anywhere else. He does computer systems work for a Boston/Cambridge engineering firm and has traveled the world on various projects, including one in Israel. He loves things that roll -- including cycling and autocross (sorry electrified-car owners, he still loves dinosaur-powered cars).
Naomi Hachen, Assistant Treasurer
has lived in Somerville since 2015 and has been running Jewish activities in Cambridge/Somerville since she came to town, including helping to run the Friday Night Partnership Minyan and running the Camberville Open Beit Midrash. She loves the heimish environment of TBS and has made it her Jewish home. Naomi builds health technologies for older and aging adults and enjoys music, the outdoors, and a good yoga session. If you want to warm her heart, a gluten free cupcake will always do the trick.

BOARD OF TRUSTEES (2020-2021)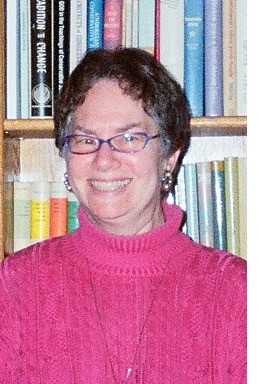 Ellen Birnbaum has been coming to the Tremont Street Shul for many decades and is happy to return to the board after a long hiatus. She lives in Cambridge with her husband, Donald Altschiller, whose aufruf they celebrated at TBS. Ellen has long been interested in and publishes about Philo, a biblical interpreter who lived in the first century CE in Alexandria, Egypt, a city with many shuls (and perhaps shul boards).
Sarah Adelman
Brian Eisenstein, past president, works in downtown Boston in finance. Among other things, he co-writes the Purim Shpiel every year and has a reputation as the badchan (shtickmeister/funny guy) at friends' weddings. He plans a road trip every summer to see a baseball stadium he has not seen and at least one State he has not yet visited (15 to go) and is working on a book about baseball.
Ben Gerson
Tom Gould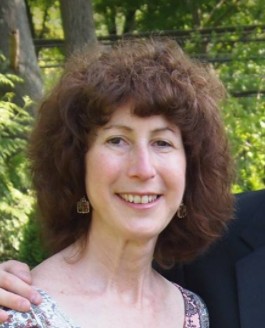 Shelly Levy lives in Watertown with her husband, Ken Lebowitz. Many years ago after returning to the States from living in Israel, they found a welcoming home at Tremont Street where their children, Liora and Noah 'grew up'; in particular, she enjoys being a member of the Chesed Committee. Shelly works as an Educational Specialist Research Associate at the Institutes of Learning and Development creating curriculum, providing professional development, and helping individuals of all ages with learning challenges learn strategies to help them succeed. She loves discussing literature, and enjoys baking and being outdoors.
Steve Lewis Steve has a history with TBS going back many decades, while living in Newton and raising his three daughters. As of a few years ago, he now lives down the block in Inman Square, and in addition to attending TBS and its many activities, Steve enjoys sailing on the Charles, attending Groupmuse concerts, and performances by various small opera companies around town. Professionally, Steve is a Disaster-Recovery planner, and is always interested in sharing disaster stories.
Sarah Magidson moved to Cambridge in 2014 in search of nerdy Jewish community and friends, and happily she has been successful in this endeavor. She enjoys discussing Torah, especially Jewish law as it applies to zombies. Other interests of hers include science, feminism, leyning, cooking, and electronic music. She works as a software developer, and she is also active in the Cambridge Minyan.
Susan Podziba and her husband, Scott Cassel, aka the shofar blower, have been members of Tremont St. shul since 1985. Their daughter, Sarah, had her naming and bat mitzvah at the shul, and they recently had an auf ruf there just before her wedding. Susan works as a public policy mediator and has managed complex negotiations for issues across the policy spectrum including environment, education, worker safety, and abortion. She loves reading fiction and non-fiction, kabbalah, yoga, drawing and contemporary art.
Lieba Savitt
Noah Slovin
Jill Smith, originally hails from Suffern, NY, and has spent the last 20 years in Camberville. She heads the Tremont Street Shul's Interfaith Programming and New Membership committees. Jill is active in TBS's Orthodox Minyan as well as (independent) Minyan Tehillah. In her spare time, she likes listening to folk and country music, shopping at Market Basket, and riding her bike around town.
Peter Squires is the chair of the Ritual Committee and also coordinates the divrei Torah for our Shabbat noon kiddush/lunch. Peter teaches math and social studies at Mother Caroline Academy, and sings with the Zamir Chorale of Boston. He is married to Linda Kasten and is the father of Si and Itai Squires-Kasten.
Abby Zanger
Has been a member of TBS for thirty years, and a board member for 9 years, serving on many committees including the long-range planning, membership, CDOC search, and by-laws committees. She davens in the egal minyan and loves going to morning minyans when able. In the last two years she has delighted in the fact that family members have moved into the area and daven in various minyanim at the shul, including her adult son, who grew up at TBS, and her niece and nephew, who did not. When not at TBS, she is a scholar of early modern European literature and culture with a specialization in visual studies, gender studies, and book history.

Joe Zissman
BOARD OF TRUSTEES – LIFE MEMBERS
Ed Kahn
Ted Kaptchuk is Professor of Medicine and Professor of Global Health and Social Medicine at Harvard Medical School and Director of the Harvard-wide Program in Placebo Studies and the Therapeutic Encounter.
Linda Kasten
Barbara Model is a long-time member of our congregational leadership who also chairs the Tremont Street Shul's Kiddush committee, serves as our in-house caterer, and serves on our Building Committee.
Arnold Reinhold has been a member since 1991, and a past president. He grew up in Washington Heights, Manhattan and came to Cambridge to go to graduate school. He currently chairs our Building Committee
Paul Weiss is a native of Brooklyn NY, but has lived in the Boston area since 1977, when he came to Cambridge to attend MIT, so at this point much more of a Bostonian than New Yorker. He, along with his wife Ruth Weinrib and daughter Anja have been members since Anja was at Alef-Bet, back around 1991 or so. Anja now lives in Brooklyn -- go figure! Paul has been involved in shul leadership way too long and has served as president twice. He is a software engineer working at Google.
PREVIOUS PRESIDENT
Josef Messer, moved to Cambridge in 2007 after Graduating from the Culinary Institute of America in Hyde Park, NY. Immediately following that move Josef joined The Tremont Street Shul family and hasn't been happier since. Growing up Josef was always involved in Shul leadership from an early age. That has not changed, the past ten years serving on the board of trustees, Vice President and President again for a second term. Josef is involved in the kiddush committee as well as helping to organize general operations around the building. Today Josef works as General Manager of Catering By Andrew, premier kosher catering in Boston. He is always ready to host you for a Shabbos or Yontif meal along with his Partner, Aaron.
Thu, May 19 2022
18 Iyyar 5782
Thu, May 19 2022 18 Iyyar 5782